LULLABY TO LOVE
LOGLINE
An American widow's life is turned upside down after the death of her husband and a French lover she had fifty years ago.
SYNOPSIS  - English - LULLABY TO LOVE
Helen, an American artist, widowed and alone returns to Cannes, France, to face the woman she was and
the choices she made some forty years ago. How could conformity and propriety eclipse obsession,
sexual passion and love. René was the love of her life and now he was dead too. 
At odds in Cannes, Helen be-friends Alexandra, a young American expat. Helen imagines Alexandra as
the daughter she never had and her younger self. The friendship flows sweetly until Helen's past
collides with the present, exploding their relationship.
In the end, a secret melody soothes the hurt between Helen and Alexandra as the lullaby bridges their
rift and harmonizes their friendship with one little surprise. Set under the Mediterranean sun,  LULLABY TO LOVE,
is a story of passion, regret and new understandings. 
French - BERCEUSE D'AMOUR
Se déroulant sous le soleil méditerranéen, BERCEUSE D'AMOUR parle de passion, de regret et de nouveaux horizons.
Helen, artiste Américaine veuve et seule, retourne en France, à Cannes, afin de renouer avec la femme
qu'elle était et revenir sur les choix qu'elle avait faits, quarante ans auparavant. Comment le
conformisme et les convenances ont-ils pu prendre le pas sur les obsessions, la passion sexuelle
et l'amour ? René était l'amour de sa vie mais maintenant lui aussi est mort.
Contre toute attente, Helen se lie d'amitié à Cannes avec Alexandra, une jeune Américaine expatriée. Helen se
laisse à imaginer qu'Alexandra est la fille qu'elle n'a jamais eue, mais aussi la renvoie à ce qu'elle était plus jeune. Leur amitié se déroule agréablement jusqu'à ce que le passé d'Helen se heurte avec le présent, faisant eclater leur relation.
A la fin, une mélodie secrète apaise les blessures entre Helen et Alexandra, cette berceuse comblant le fossé
qui les séparait et harmonisant leur amitié, avec en prime une petite surprise.
For inquiries, please contact Gabrielle Lansner
WGAE #: 1295237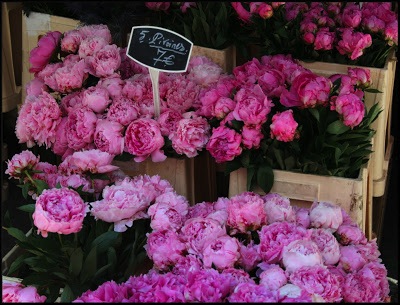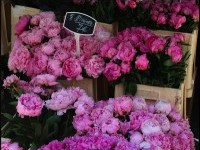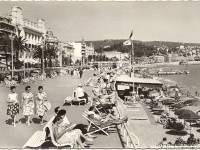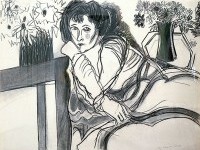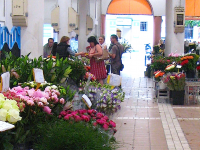 ---