RIVER DEEP A Tribute to Tina Turner
"A fresh look on a well-known subject where the ultimate message is about the resiliency of the human spirit." -The New York Sun
RIVER DEEP
A Tribute to Tina Turner
Directed by GABRIELLE LANSNER
Original Score by PHILIP HAMILTON
Projections by STEPHANIE BERGER
Choreography by gabrielle lansner & company
Book Adapted by GABRIELLE LANSNER From Tina Turner's Best-Selling Autobiography I, Tina
RIVER DEEP, A Tribute to Tina Turner, a new musical celebrating the life story of music legend Tina Turner, will return to The Peter Jay Sharp Theater on Theater Row this summer for a strictly limited Off-Broadway engagement.
Directed and choreographed (in collaboration with the cast) by Gabrielle Lansner, RIVER DEEP has an original score by Philip Hamilton and a book adapted by Ms. Lansner from the best-selling autobiography I, TINA, My Life Story written by Tina Turner with Kurt Loder. RIVER DEEP had its world premiere at The Peter Jay Sharp Theater earlier this year, playing January 20 through February 4, 2006.
RIVER DEEP, A Tribute to Tina Turner is a musical homage to a contemporary icon who is an inspiration for personal change. Through the original score, choreography, multi-media visual design and Turner's own words, RIVER DEEP celebrates Ms. Turner's life story, evoking the tremendous energy and depth of her musical performances and her journey of struggle, survival and renewal.
The cast of RIVER DEEP includes Pat Hall as Ms. Turner, and Erica Bowen, Zainab Jah, Heather Lind and Paula McGonagle.
RIVER DEEP has scenic design by Dean Taucher, costume design by Liz Prince and lighting design by Jim French and projections featuring original images by photographer Stephanie Berger.
THE COLLABORATORS
Philip Hamilton, composer, is the recipient of a 2004 Bessie Award for his "Body of Work" in dance. His work with leading choreographers includes Judith Jamison, Daniel Buraczeski, Ann Reinking, David Dorfman, Rennie Harris and Ron Brown.
Stephanie Berger, visual designer, has been photographing music, dance, opera, cultural events and festivals since 1986. She has photographed at Lincoln Center, the Brooklyn Academy of Music, Carnegie Hall, The Metropolitan Opera, among others. Her photographs appear regularly in The New York Times, Time and New York Magazine and The Village Voice.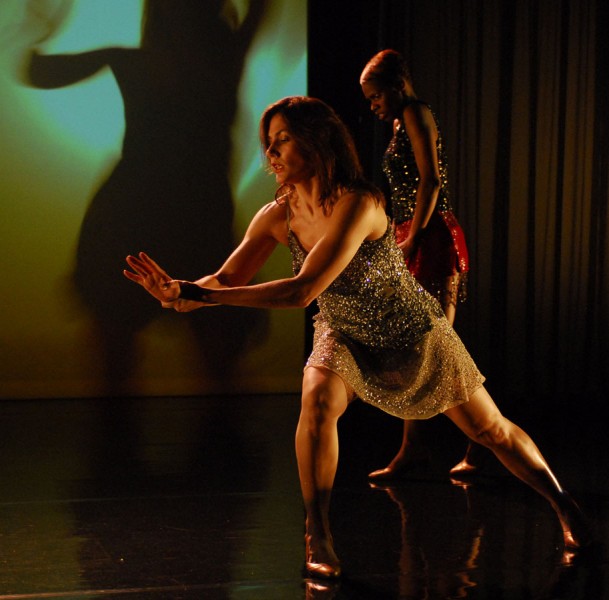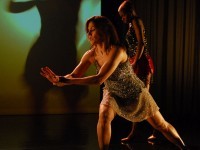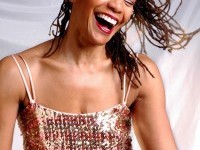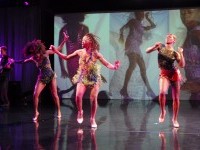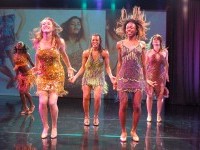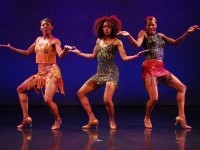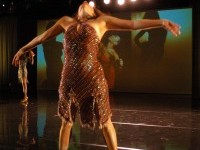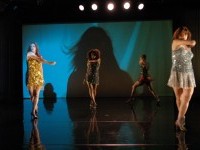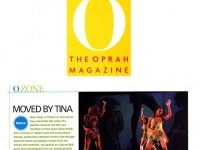 ---
Press
Oprah Feature: Click here
Press Release 2006: Click here
---
"A delightful abundance of shimmying, strutting hips. One would be hard pressed to find a more compelling argument for the pleasures of freedom, especially freedom as hard-won as Ms. Turner's." - The New York Times
---
"A fresh look on a well-known subject where the ultimate message is about the resiliency of the human spirit… RIVER DEEP conveys the pop diva's forceful personality and musical impact while avoiding clichéd jukebox-musical renditions of the songs that made her famous." - The New York Sun
Click here for full article
---
"Thoughtfully crafted with skill and compassion... Almost immediately you are drawn to (Pat Hall) this sexy, proud, beautiful woman... she commands your attention-like Tina herself- by the subtle intensity of their mere presence." ­­- Jeff Haymes- www.tinaturner-fanclub.com
Click here for full article
---
If this was just an enjoyable jukebox-musical, I could say, "Go see RIVER DEEP, A TRIBUTE TO TINA TURNER! It's got legs!" Fortunately, it also has a brain and heart. This show does something different - it expresses a point of view through original choreography and a terrific original score that elevates it beyond sheer entertainment and answers the question other tribute musicals often don't bother to ask: What inspired the show's creators to honor this entertainer? Director and choreographer Gabrielle Lansner gives context and her own meaning to the well-known powerhouse shimmies and struts of Tina Turner by combining interpretive movement created through collaboration with her talented cast, led by Pat Hall, who is fabulous. - NYTheatre.com
Click here for full article
---
"RIVER DEEP is a lively homage to a great entertainer and survivor, and Tina Turner buffs may want to hightail it to this high-energy homage. Lansner captures the singer's indomitable spirit with exuberant choreography. She sets the routines to original songs by Philip Hamilton, and fortunately, his best songs sound quite a bit like hard-driving '60s R&B, and the all-female cast dances with abandon. The cast throw themselves into the upbeat numbers, and they look like they're having so much fun that one almost wants to join in. (During the finale, a reprise of 'Dancing to the Rhythm and Blues,' one woman in the audience actually did get up on stage and do a few Tina-esque moves.) - Broadway.com
Click here for full article
---
"Not just another jukebox tuner, RIVER DEEP is a charming homage to a rock icon. Fun! . . . The shimmying never stops for long. Like Hamilton's score, Lansner's choreography references the energetic R&B of the '60s. One is often reminded of Turner's famous 'Proud Mary' moves as the seven-woman troupe -- all wearing short, spangly dresses -- stomp, slide and bounce their way through numbers with titles like 'Dancing to the Rhythm and Blues,' providing a spirit of over-the-top showmanship. The cast commits with a spirit that's most infectious. Pat Hall makes a solid impression as Tina. - Variety
---